If you love science, are into fisheries science and marine biology or are passionate about protecting our natural resources... you're in the right place!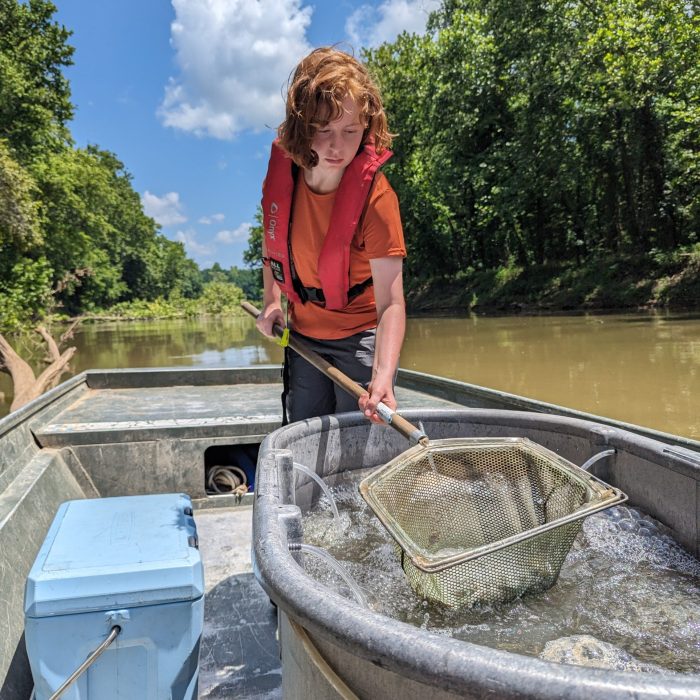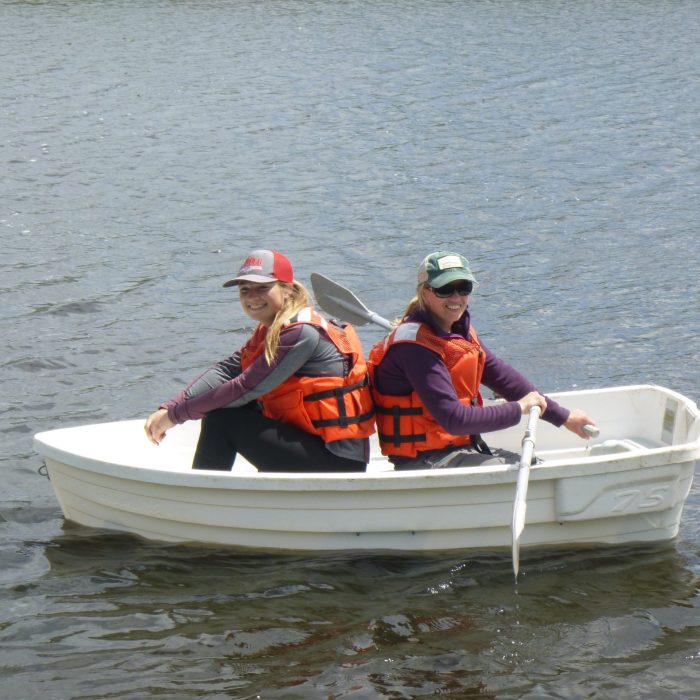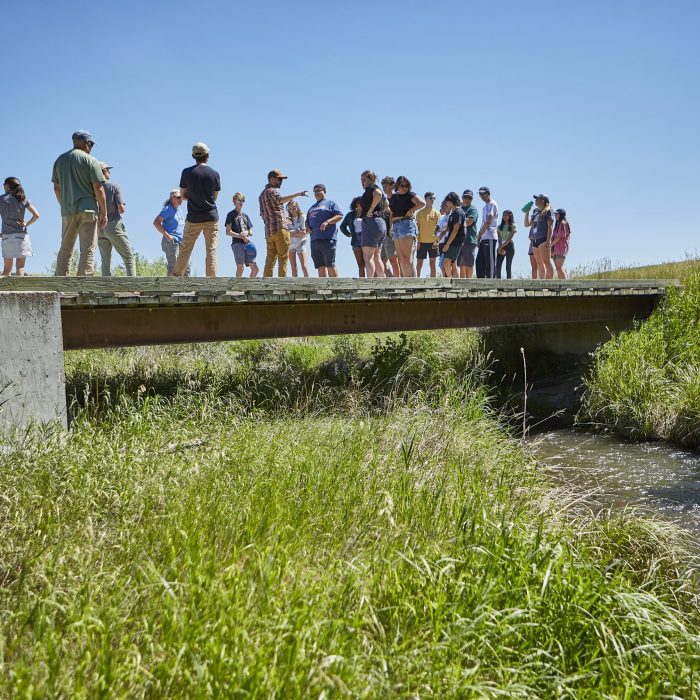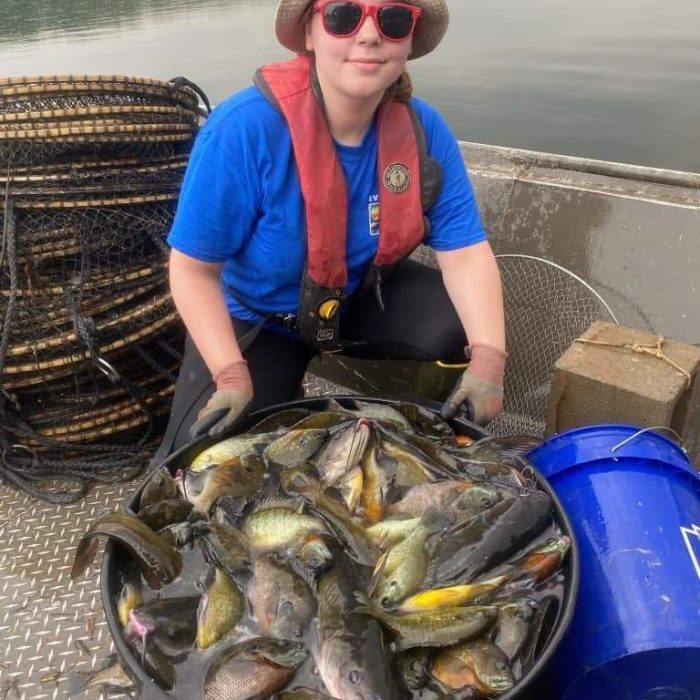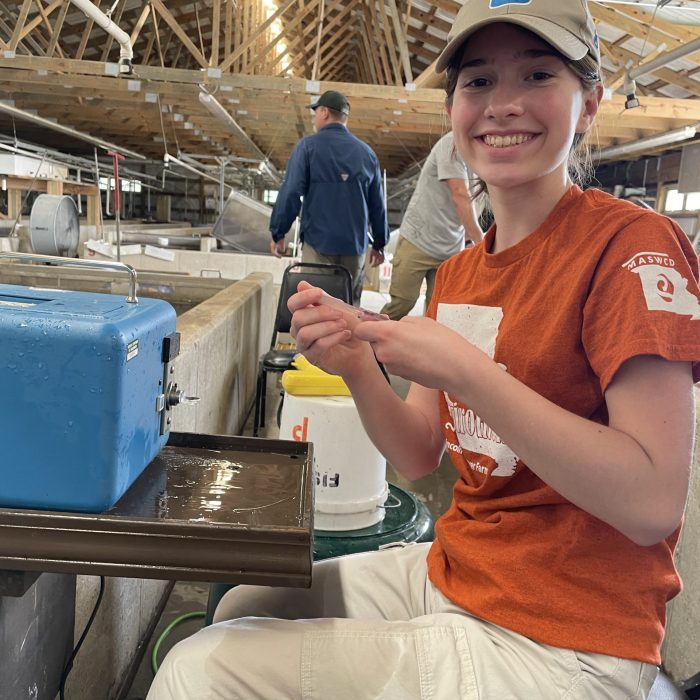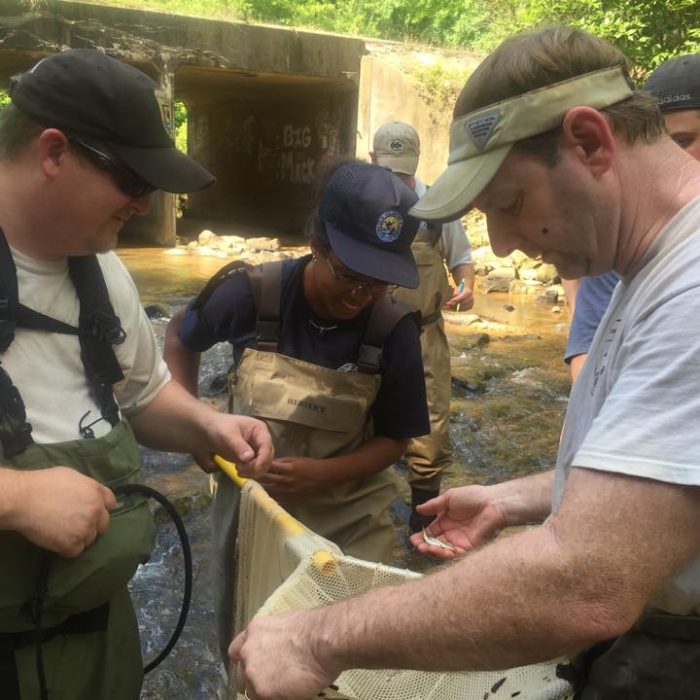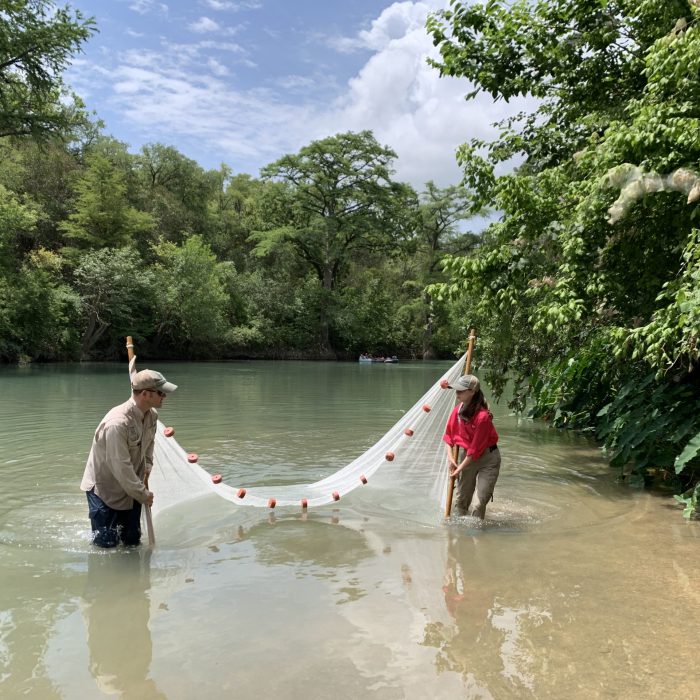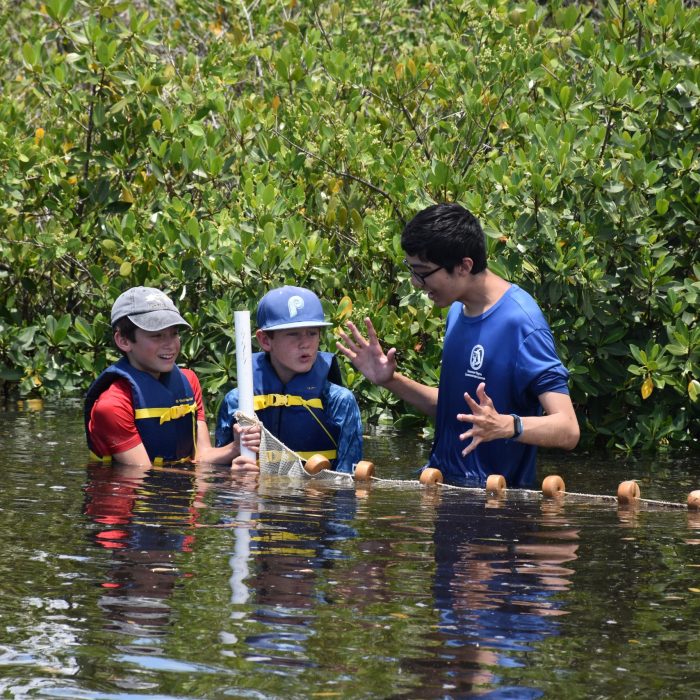 Student Application
Student Information
What is Fisheries Science?
A Day in the Life
Internships, Scholarships and Other Opportunities
Student Application
The Hutton Program 2024 Applications are open!
Applications for the summer of 2024 are open November 14th, 2023- January 16th, 2024. All student application materials must be received by the time applications close. 
For more information, visit our FAQs page.
---
Eligibility:
Students who live and have residency in the United States, Puerto Rico, Mexico and Canada are eligible to apply. The program is open to all current high school students in the classes of 2024, 2025 and 2026 regardless of race, creed, or gender. Applicants must be at least 16 by the end of the application period, January 16th, 2024. We highly encourage students from traditionally excluded backgrounds in the fisheries profession to submit applications to the Hutton Program. Past participants of the Hutton Program are not eligible to submit an application. 
Students are selected by the members of the Hutton Review and Selection Committee. Once students are selected into the program, they are then paired with a mentor, a fisheries and aquatic sciences professional, located within a 30-45 minute commute of the student's home. We draw upon our extensive network of fisheries professionals to match selected students with mentors regardless of their geographic location. 
SUBMITTING YOUR ONLINE APPLICATION: 
Follow THIS LINK to the Hutton Student Application. 

Create an account and confirm your email address

Select the Hutton Junior Fisheries Biology Program from the Award Drop Down menu

Your online application will not be complete until we receive all application materials. Once we receive your online application, transcript and Student Reference Form, we will send you a confirmation email. If you do not receive a confirmation email make sure you have submitted all requested documents.
APPLICATION REQUIREMENTS:
Students must complete all required fields in all five sections of the application for your application to be considered complete. Applicants who submit incomplete applications will not be considered for selection.
Online application

Statement of Personal Experience

Responses to the two mandatory essay questions

Hutton Student Reference Form (completed by a teacher, supervisor, coach, community member, or other affiliation that is not a peer or family)

Student Reference Form 

Please download and send it to your reference. Completed references can be uploaded by the student on the online application or emailed to [email protected]. 

Student's most recent transcript. If the student does not have direct access to their transcript, their school administrator email can be entered into the online application and the administrator can upload the transcript directly to the student's application. 
All applicants will be able to edit their application UNTIL it is submitted. Once the applicant has submitted their application, you are unable to make any changes.
Applicants will be required to download and send the Student Reference Form to someone to complete as a reference for them. Please have your recommender email it to [email protected] NO LATER than January 16th, 2024. References can also be uploaded by the student to their online application. Students are responsible for following up with their reference to make sure materials are submitted on time. 
SUBMITTING STUDENT TRANSCRIPTS

: 
High school transcripts may be submitted via:
Unofficial transcripts will be accepted, but official transcripts are preferred. 
Program Stipulations:
While AFS staff works with our countless connections to place each Hutton Scholar with a suitable mentor for the summer, if you are selected into the program and AFS staff cannot match you with a suitable mentor, we are unable to offer you an internship position. We encourage both students and mentors to recruit participants for the program to ensure each accepted student will be matched with a mentor.
In some internships, it may become necessary for students to spend time overnight at a distant site with their mentors. Parental permission must be obtained by the mentor in advance of the trip, preferably with blanket permission for the entire summer.
AFS provides liability insurance for students and mentors who participate. Forms and instructions are provided to the mentor.
NOTE: 
Applicants are unable to submit an application without uploading a file to the transcripts and/or Student Reference Form fields. Please upload a Word Document to each respective field that states who the document will arrive from (Name and Email).
For questions about the online application or application process, please contact [email protected] 
Student Information
What is Fisheries Science?
A Day in the Life
Internships, Scholarships and Other Opportunities