Hutton Scholars Today
In 2019, we had two Hutton Scholars working in Puerto Rico on various projects dealing with ecological restoration and fisheries! Click the link below to read about the students in the AFS Puerto Chapter newsletter.
Hutton Scholars in Puerto Rico
2018 Hutton Scholar, Alexandra Grayson, wrote a blog about her summer experience at IMET in Baltimore, Maryland. Check it out below!
Read about 2017 Hutton Scholar, Christina Patricia's, work in Southern California with mentor, Russell Barabe!
RESOURCES
Download and share our program recruitment materials HERE.
Take a minute and scroll through Conservation internships and job openings on the brand new Diversity Joint Venture for Conservation Careers (DJV) website!!
ANNOUNCEMENTS
Weren't able to listen to the May 1st webinar for all interested, new and past Hutton Mentors? Follow the link below to watch the webinar and learn more about best practices for hosting a student and what involves being a Hutton Mentor! 
We are asking YOU to support the 2020 Hutton Program to provide more opportunities for high school student looking to open the door to the fisheries and aquatic sciences profession. 
Trout Out of the Classroom, AFS partners to support and expand this unique program nationally.
Support Hutton!
We are celebrating 20 years of internships for the Hutton Junior Fisheries Biology Program this summer! Help us continue to engage and inspire high school students by supporting the Hutton Program today. For more information about the Robert F. Hutton Fund and how to donate, click the "Support Hutton" button below: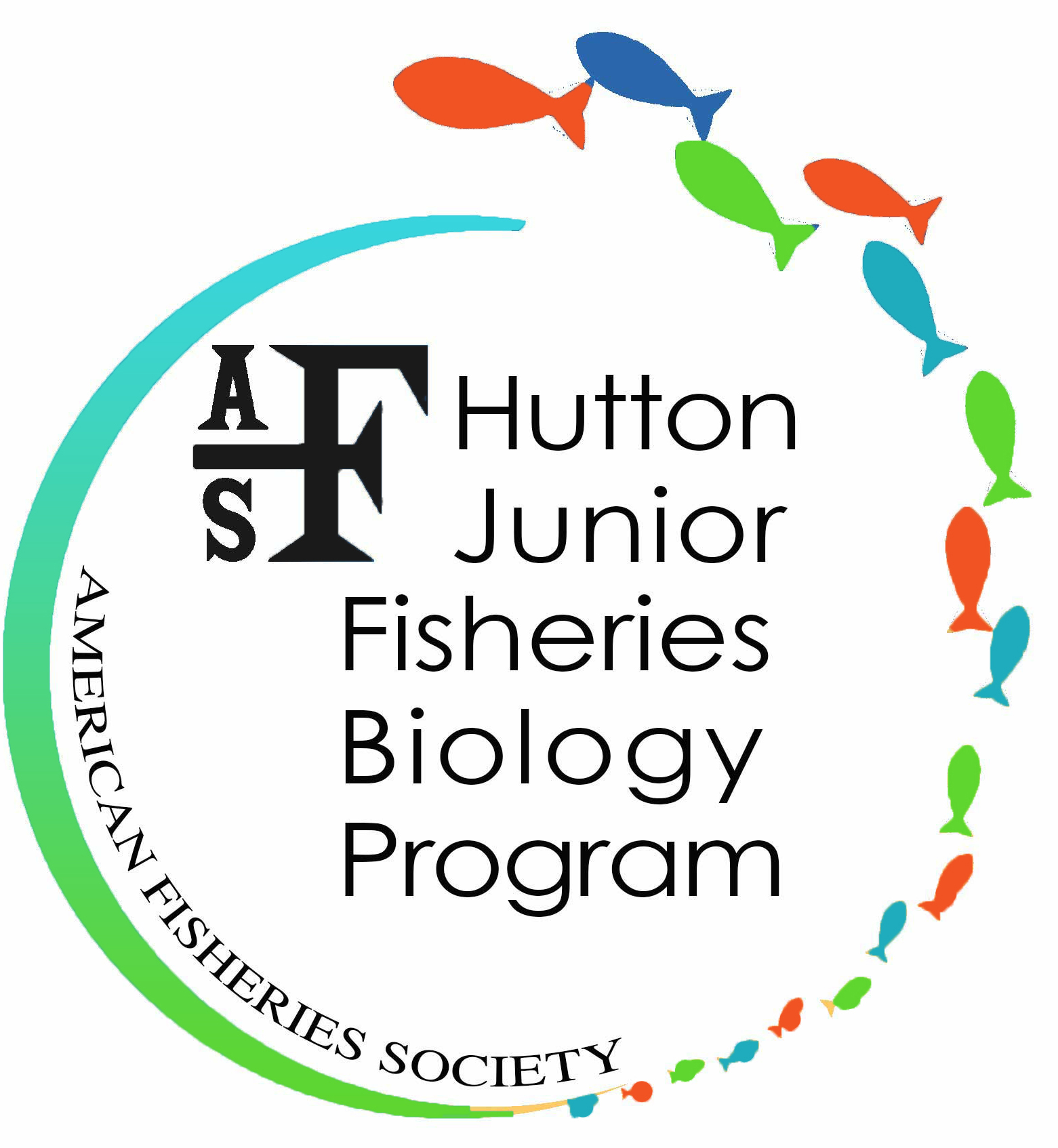 Donate Now
Looking for another way to support the Hutton Program and get some good merchandise too? Visit the Society6.com site below to look at stickers, cups and totes created by an AFS member and local fisheries artist! All proceeds from sales go to supporting the Hutton Program.